New 51 Week Storage Ideas Week Nine
This is for two (2) people so buy according to your family's size.
List:
10 lbs dry navy beans (or amount you want to purchase)
1 bottle of molasses (we buy by the gallon but I use it in making bread)
Baked Beans
This is a very old recipe
½ pound bacon cut in chucks
Never use cold water on your beans.
Soak the beans in warm water one hour.

Bring to boil in fresh warm water and simmer ten minutes.

Add a teaspoon of baking soda, stir well and drain.

Place beans in a pot or bean pot; add seasonings, placing whole onion in center of the beans.

Add enough warm to hot water to nearly cover the beans and cook at a low temperature for 8 to 10 hours, or bake in slow oven.
Canned bacon can be used or bacon TVP (textured vegetable protein) and a couple tablespoons of bacon grease for more flavoring.
1-pound pinto or red beans
6 cup hot water=boil then add
2 tablespoons baking soda
¼ to ½ cups bacon grease or lard
Rinse beans in warm water, put in a large pot with 3 quarts warm water bring to a boil and boil 3 minutes. Take off the stove and put pot in the sink, add the baking soda it will bubble and turn green.
Pour beans in a colander and rinse with warm or hot water, never ever cold. Rinse your pot.
Add the water from recipe, then add beans and salt. Cook on med heat for 30 minutes then simmer for 2 hours or until beans are tender.

In a large skillet heat your lard or grease over a med. Heat. Mash the beans lightly and then dump into the skillet stir and mash the beans until hot. Serve
15
And if it seem evil unto you to serve the

Lord

, achoose you bthis day whom ye will cserve; whether the gods which your fathers served that

were

on the other side of the flood, or the gods of the Amorites, in whose land ye dwell: but as for me and my dhouse, we will eserve the

Lord

.
Okay folks here is the book giveaway information again.
Just put your names in comments and that you want to be part of the giveaway and I will make a list for June 15, 2011 when I will write out your names and put them in a hat to select one.
When I post the name of the winner on or after the 15 of June I will post the need for your email and you then can send it to my email address hows that.
wolfsara6@yahoo.com
An Unexpected Life is the one being given away in June.
Last Friday and Saturday we had pretty good weather and got the west side of the lean-to under roof before a big storm rolled in Saturday night.
We finished by digging 6 post holes and setting the posts in concrete in the pouring cold rain.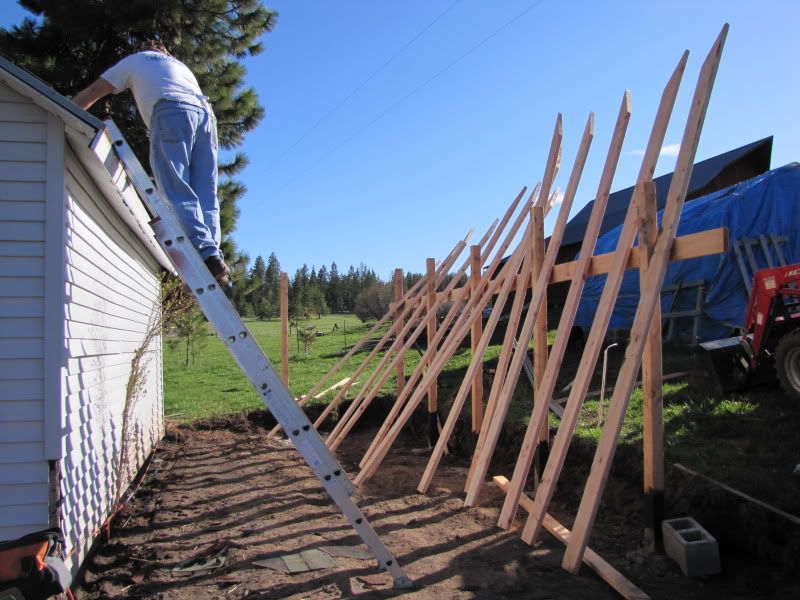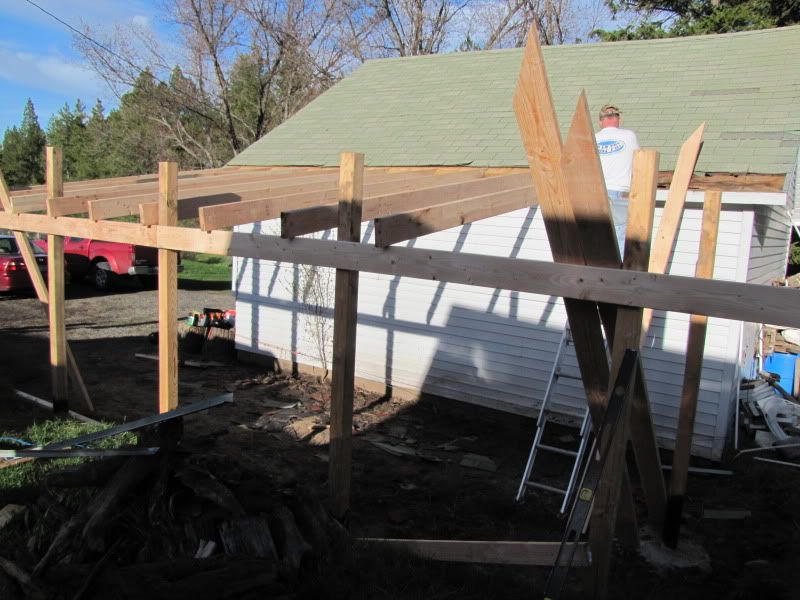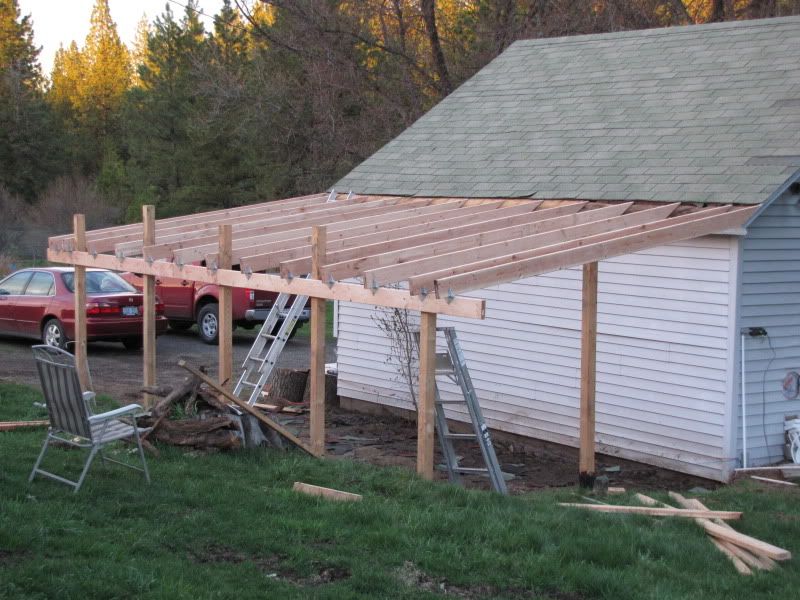 As normal I am the holder, hander, gofer and sometimes nailer.
We had 6 inches of snow Monday morning, a big surprise. It is finally all melted today.